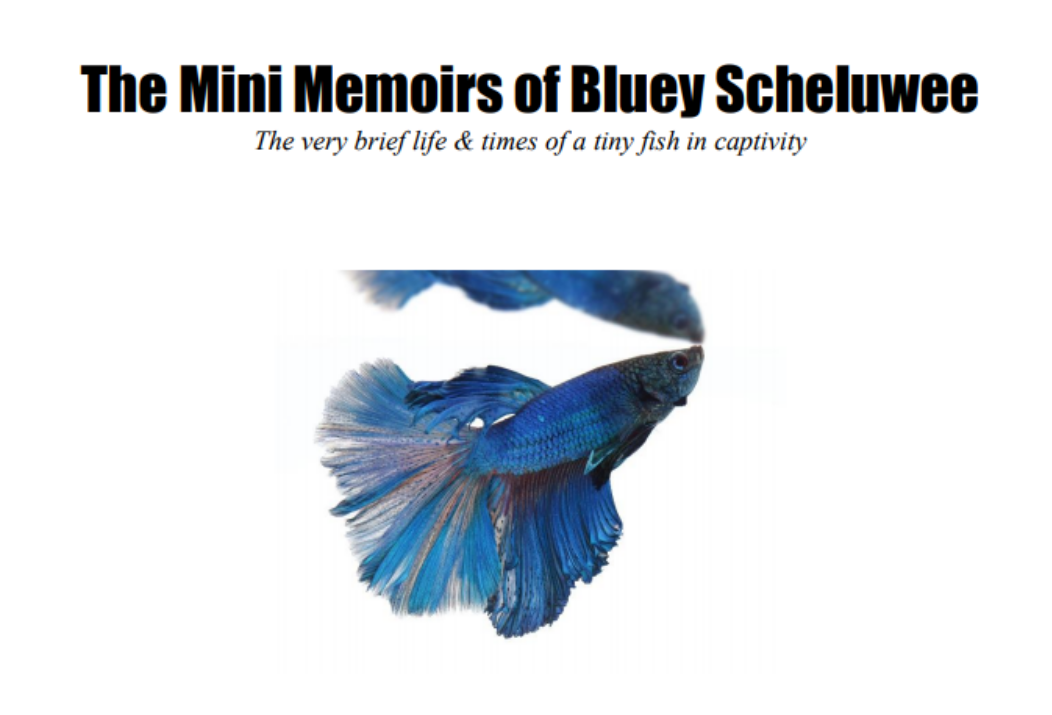 The Mini Memoirs of Bluey Scheluwee
A never regrettable story of a fish!
This book details the memoirs of the brief life of Bluey Scheluwee, the slightly crazy, neurotic and most times delusional little fish. He is taken to live in his owners office building where he experiences corporate life and where the stationery come to life at night and roaches can speak.
Bluey is a blue fighting fish, very negative yet in possession of a fighter spirit. He's also very sarcastic. But now and then, you get to see a flash of emotion that he's quick to brush off.
A very amusing read.
---